Donald G. Petrie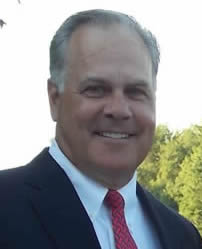 Donald G. Petrie is the founder and managing member of Royal Oaks Insurance Services LLC, an insurance risk management and brokerage firm. The brokerage services include a broad array of commercial insurance, including professional liability (D&O/E&O), media liability, construction, property, general liability as well as personal lines (home, valuables and auto) insurance. In addition, specialized life and health insurance services are offered.

Mr. Petrie has broad experience with representing real estate owners/developers by marketing and placing commercial property and liability insurance, including office, retail, manufacturing/industrial, warehouse, hotels, apartments, condominium and mobile home parks. We have extensive experience with construction risk and insurance, including owner controlled "wraps" for high end residential properties, as well as commercial properties including, multi-family housing, retail, office, and hotels. He has also worked extensively with business executives and affluent clients to provide personal insurance services, including personal lines, life insurance and disability insurance.

Mr. Petrie understands the risks faced by investment fund managers, general partners, and board members. He can identify and explain risks and insurance coverages in a simple and clear fashion. Mr. Petrie has 25+ years experience in the D&O/E&O marketplace, having served as special in house legal counsel to a large national D&O program with $40 + million in annual premiums and 200+ annual claims. Mr. Petrie has been providing insurance brokerage and risk management services to investment fund managers for 17+ years. Having a legal and accounting background has been of great benefit when dealing with client's financial officers and legal counsel, especially in construction projects, during takeovers/mergers and with professional liability risks. He has a unique ability to work with clients and their attorneys and CPA's.

Letters of referral/recommendation available upon request.
Neil M. Popowitz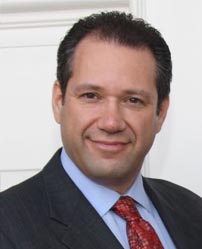 A California licensed property and casualty insurance broker, Neil M. Popowitz is also a founding partner of Freilich &Popowitz, an AV-rated business and real estate law firm with a national practice in land use, zoning, takings and planning. An attorney/MBA with nearly 30 years of experience and a proven track record as a large company General Counsel, Neil is an articulate, persuasive and seasoned advisor to senior business executives and government officials, a strategic and analytical problem solver who focuses on the 'big' picture to ascertain strategic business direction, while formulating risk mitigation strategies that protect the client's finances and assets. Neil's practice focuses on delivering strategic business and legal counsel; negotiating creative solutions for complex business agreements with Fortune 500 companies and government agencies; and providing leadership in risk management and litigation minimization. Neil received his A.B. from the University of California at Berkeley; his J.D. from Loyola Law School of Los Angeles; and his M.B.A. from the University of Southern California, Marshall School of Business.